The iPhone 8 is creeping ever closer to turning into a reality, and a brand new leak just landed that helps put a nail in the coffin of some questionable early renders that made the internet want to vomit. The new image, showing a now familiar iPhone 8, is allegedly a CAD drawing of the real deal, and what is shows us is very, really good news.
The image, which seems to be a photo of a computer screen instead than a screenshot, shows the rear of the rumored device, complete with the vertical dual-camera layout that has accompanied just about every iPhone 8 leak thus far. It was originally posted by Benjamin Gaskin, a leaker who has been on a bit of a hot streak, and given that the design supports the design we've seen from a number of different sources around the web, it carries some decent weight.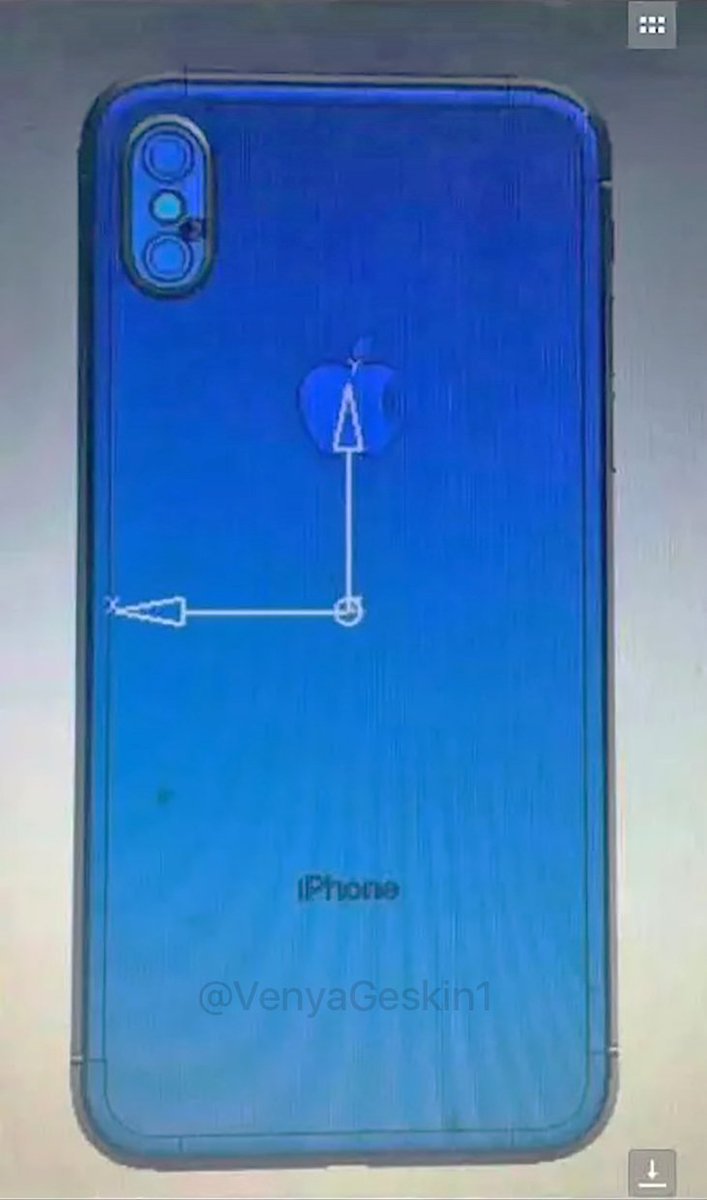 In the alleged CAD drawing, the iPhone 8 shows up with rounded corners, the aforementioned dual-lens camera, and of course the iPhone engraving and Apple logo. It's what's not in the render that is the most exciting part; the photo doesn't appear to show any indication of a rear-mounted fingerprint reader. That's fantastic news, since rumors of a rear-mounted scanner were met with almost universal disdain from iPhone devotees who have become accustomed to the front-mounted Touch ID.
At this point, the number of different leaks showing the exact same design is starting to seriously pile up. It would be shocking if the eventual iPhone 8 didn't look at least mostly like the device shown here, so it could be okay to get excited.